Pakistan Million Women Mentors Initiative
The Pakistan Million Women Mentors Initiative (Pakistan – MWM) aims to catalyze commitments to mentor one million women and girls in Pakistan by 2025. An initiative of the U.S.-Pakistan Women's Council, a public-private partnership between the State Department, and Texas A&M University, advancing women's economic empowerment in Pakistan, PMWM aims to provide Pakistani women and girls with the contacts, networks and skills critical to succeed in the workforce or as entrepreneurs. While the initiative serves female mentees, all mentors are welcome.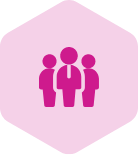 Retention of employees STEM education/careers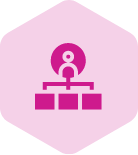 Sponsorship of women into leadership positions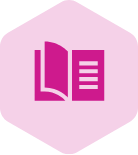 STEM skills through mentoring
Organizational partnerships are critical to the success of the Pakistan Million Women Mentors Initiative. To join this effort, please complete the pledge form below to add to our growing mentoring commitments. 
By signing up, your pledge is your commitment to mentor women and girls either internally or externally.
Kindly complete the enclosed pledge form.
A member of our team will follow up with you.
Million Women Mentors Corporate – Community Mentoring Playbook
Current MWM Pakistan Members