Million Women Mentors – Pakistan is an initiative in partnership with US-Pakistan Business Council to create a network of mentoring programs supporting female students and young professionals seeking careers in STEM in Pakistan. Million Women Mentors – Pakistan's goal is to establish 1 million mentoring connections by 2022. While the initiative serves female mentees, both male and female mentors are welcome.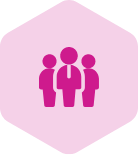 Retention of employees STEM education/careers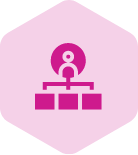 Sponsorship of women into leadership positions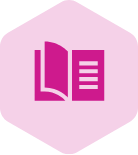 STEM skills through mentoring
Organizations are vital to our MWM efforts in Pakistan as key employers of STEM talent. 
To join this effort, please complete the pledge form below to add to our growing mentoring commitments. By signing up, your pledge is your commitment to mentor women and girls in STEM fields either internally or externally.
Please fill out this form below to join MWM Pakistan. Thank you!