Sustainable Change Happens Locally
Million Women Mentors connects local communities and girl-serving institutions to state leaders, corporations, and a national movement to build momentum and drive for local efforts. It is a national and global movement with local roots.
Mentoring is one of the most effective levers to propel and support women and girls on STEM pathways.
Research shows individuals with mentors have improved academic, social, and economic prospects. For women in STEM fields, this becomes increasingly important as young women look to role models to help them gain their confidence and increase opportunities.
Join the Movement to Champion Women and Girls in STEM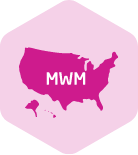 Active in about 40 States, MWM state teams aggregate and promote MWM efforts locally with the support of state leadership.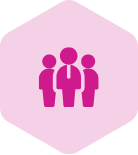 Demonstrate commitment, shift the narrative and amplify your commitment to promoting Women in STEM.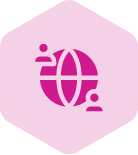 Working with corporate leaders, nonprofit and postsecondary partners, and the US State Department, our movement is going global.

Join the group of leaders across sectors who work to activate the movement in the state and find ways to connect the movement to existing and growing efforts to support women and girls in STEM.