The Million Women Mentors Women in Insurance Initiative (WII) is committed to increasing diversity, equity and inclusion in the insurance industry and promoting insurance as a desirable, stimulating and opportunity-rich industry for women in STEM.
The deadline to register for the Driving Change for Women in Insurance data study is August 1st, and the data submission deadline is September 30th.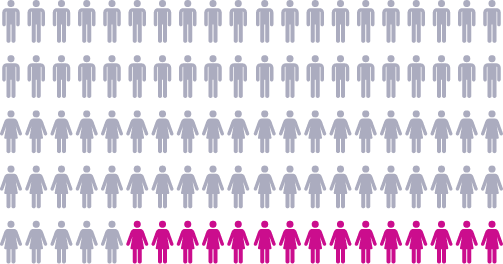 Women comprise more than 60% of the insurance industry but hold only 19% of board seats, 11% of named insider officer positions and 12% of top officer positions are held by women.
As of 2016, women in insurance earned 62 cents for every dollar earned by men.
Only 8% of insurance companies have formal programs to develop strong careers for women.
A Hartford study showed that as of 2015, only 4% of millennials are interested in working in insurance.
Drives communications strategy and coordinates communications efforts across
Consortium companies
Writes, designs and produces WII reports and briefs, featuring data and analysis from the 2019 survey
Leads social media efforts and identifies opportunities to promote WII work
Diversity, Equity & Inclusion
Develops and promotes strategies that connect diversity best practices to the work of WII
Ensures WII's DE&I efforts align to the the overall goals and strategic plan of Million Women Mentors
Led a first-of-its-kind effort to collect data from insurance companies on issues and opportunities for women in the industry
In 2019, WII surveyed a diverse group of companies in the insurance industry to investigate how salaries and roles relate to gender. The survey represented more than 30,000 insurance professionals. (See graphic below)
Translates data into meaningful messages to inform and drive positive change
Identifies and creates leadership opportunities for women in the insurance industry at the state level
Organizes events to expose girls and young women to STEM careers in the insurance industry
Represents WII on the MWM State Leaders Committee to promote insurance as an industry that is rich in opportunity for women in STEM
1. Underrepresented among executives.
2. Increasingly in the minority at higher salary levels.
3. Highly loyal to their companies.
Insurance companies are also lagging in efforts to promote gender diversity.
Women are working longer at the same company than men. That loyalty, through, is not aligned with promotions and increases in pay.
Women tend to occupy the lower corporate levels and progress to the first managerial level, but fewer continue to climb the ladder to the next level.
A consortium of Million Women Mentors members, the Women in Insurance Initiative is committed to taking substantive and measurable action for positive change in the insurance industry.
Learn more about how your organization can lend its voice to this important work.